Live Report - Beacons Festival 2014
Beacons 2014: now in blog form.
Something up there really hates Beacons. Their inaugural festival in 2011 was cancelled on the morning it was due to open thanks to a freak rainstorm that flooded the entire site: this year's edition found its final day ravaged by the remnants of Hurricane Bertha, a state of affairs that saw the ground turn into swamp, some stage closures and your reporter bailing on closing act Darkside to see if his tent was still standing (answer: uh, ish) before resolving to flee the increasingly dystopian campsite when it became clear the only other living people left were either a) dealing ket, or b) inexplicably taking the damn stuff so they could experience the horrors of the weather at a twentieth of the speed. Once a situation becomes accurately dismissible as "like an episode of Bottom without the jokes" (thanks Ben), the only rational response can be a hearty, desperate taxi, please!
Yet despite this, this felt like the year where Beacons had arrived. Their 2012 and 2013 editions found them trying to make something viable after the debts incurred from the 2011 cancellation, but this year's third event felt far more confident and far better managed than before. The line-up has now settled into a mixture of loud (if sometimes samey) guitar bands, subdued electronic acts and popular DJs with an emphasis on the new and emerging. Even the 'legacy' acts on the bill like Andrew Wetherall (one of those who unfortunately found their sets cancelled on the Sunday) and Neneh Cherry appear on the strength of their work now rather than what they did twenty years ago: the sole history lesson of the weekend, courtesy of Nightmares on Wax's superb career-spanning set, felt as relevant as ever now that the influence of trip-hop runs like Blackpool rock through the work of this summer's breakout star, FKA twigs. The focus on new-ness has given Beacons its own focus and ethos, and allows to look and feel different to the more identikit lineups generally found at festivals of this size.
The crowd too now seems to have settled into the right combination of ale-sipping musos, ambling families and hipster hedonists, while the restructure of the site let the art field feel far more integrated with the rest of the festival, even as it sat as a gentle oasis away from the pounding beats and constant stream of dry ice (well, let's hope it was dry ice) pouring forth from the Resident Advisor tent all weekend. Both campsite and arena felt far more friendly and good-natured than last year, both in the Saturday's idyllic sunshine and Sunday's unceasing rain and wind. Whilst branding remains as prevalent as it does with most British festivals (alas), there's at least an attempt to limit it to organisations that have at least some kind of musical tie-in: the food is above and beyond the gloomy burger van of yore, the ale tent slowly drunk dry over the weekend. The gentrified nature of the festival comes with its own issues (even if one has to ultimately accept the inherent capitalist un-reality of erecting a makeshift hipster holiday camp on a farm that comes with any camping festival), but Beacons at least aims to provide an enjoyable and appropriate canvas with which to enjoy the performances, as opposed to the outright contempt for the audience certain larger events display. A few teething issues remain, but on the whole this year's Beacons saw the team behind it really find their feet and cement the festival's own distinct identity.
A fine expression of the greater confidence to be found throughout this year's festival was found in British Sea Power's opening set on Friday afternoon, providing a live soundtrack to Penny Woolcock's From The Sea to the Land Beyond. Backing her footage of British coastal life throughout the twentieth century with a re-arranged selection of their work, they brought to life a moving narrative of progression arriving in tandem with dead-eyed commercialism, of a society that has become far less physically brutal to the working class only to remove them from the new world they helped make. This counter-intuitive bit of programming lent the rest of the day's performances - the doomy post-punk of Post War Glamour Girls, a fantastic party-starting DJ set from Daphni (aka Dan Snaith of Caribou), the laptop symphonies of East India Youth, a charismatic (and noticeably over-subscribed) appearance by Action Bronson and best of all, the incredible psych-jazz shakedown provided by Melt Yourself Down - a sense of gravitas that might otherwise have been lacking and made for an especially satisfying start to the festival.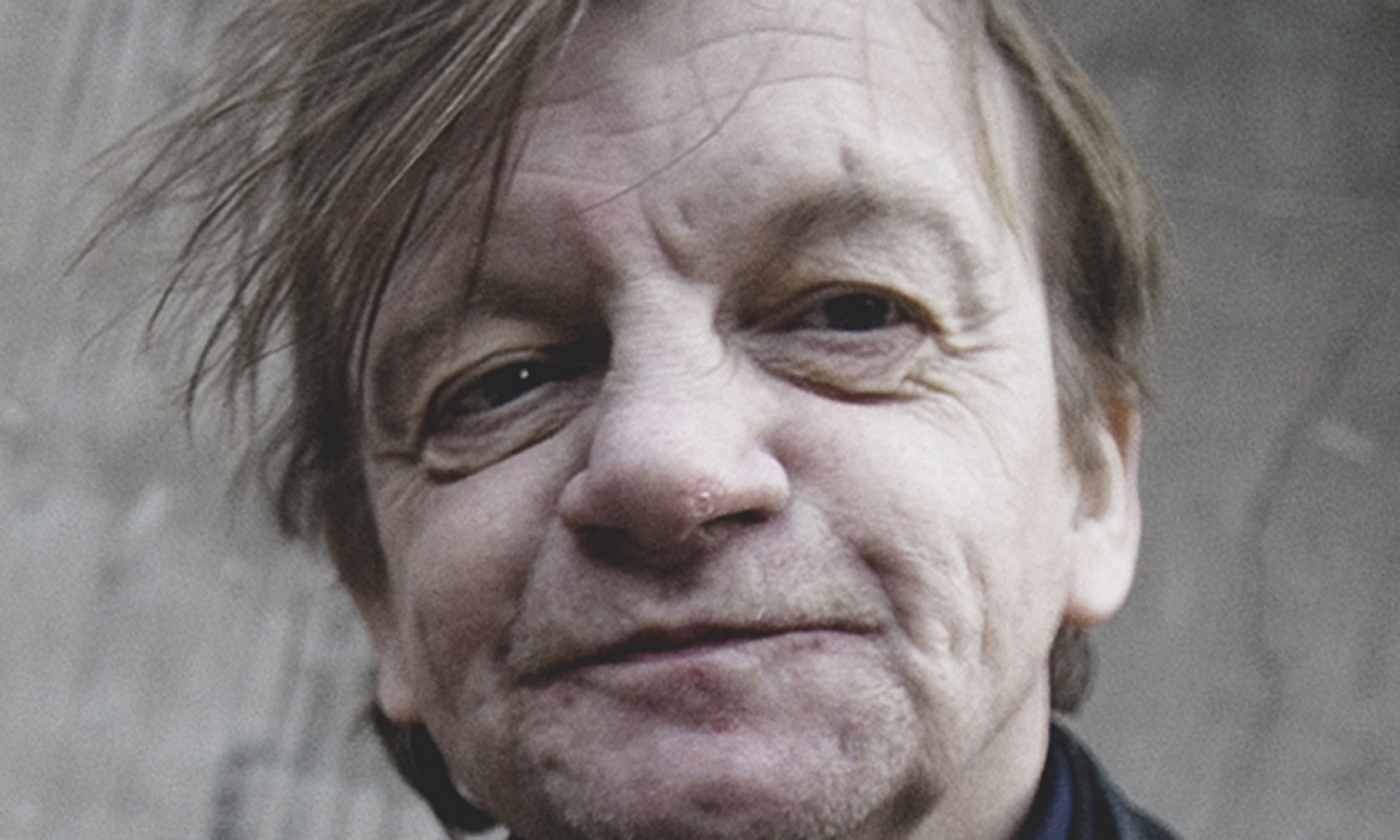 The glorious summer's day that arrived on Saturday perhaps took the focus away from the performers as everyone instead lunged for the bar and basked in the rays, but there were some note-worthy performances here as well, such as an exceptionally well-received mid-afternoon set from Glass Animals, who gain a dubby strangeness live that gives their sugary material a far stronger kick and a set of steamrolling punk courtesy of Autobahn, complete with frontman engaged in a spot of Nicky Wire cosplay. Adult Jazz deliver an ambitious display over on the Argyll stage - while not the finished article yet, the free-flowing structures and nuance of their sound hints that they could have something really special on their hands with another couple of years on the belt, Hookworms blast away the Noisey tent at midnight with a brace of new material and between bands your reporter manages to catch some soul-stirring weirdness at the Impossible Lecture tent, from the startling and mesmerising late-morning Dada performance by Carrieanne Vivianette (to an extent wasted on the audience that it got, sadly) to the late-night disco/art show/drag act/lethal punch absolutely everywhere happening that shared the joy into the morning.
Sunday was - well, if you've already read this far, you know it was a stormy quagmire. Still, before the site became completely submerged, there was plenty to enjoy. Girl Band's buzzing noise-rock nodded admiringly at the work of the currently missing-in-action HEALTH but thrived on its own scruffy terms, The Wytches sound great when they slow it down but somewhat workmanlike when they go full grunge, Metz delight despite major equipment issues and The Pains of Being Pure at Heart have, alas, lost the energy and spark that made their meta-twee so enjoyable five years back. The two great jaw-dropping performances of the day come first from Sleaford Mods, who pack out Noisey for their ultra-basic, ultra-violent attack on the overwhelming shitness of modern life (complete with grade-A gurning from motor-mouthed lyricist Jason Williamson, suitably appalled by the idea of Sleaford Mods playing through dry ice, and remarkable drinking from producer/laptop turner-on Andrew Fearn), grabbing some of the most obscene and brilliant sing-alongs of the weekend and underlying their status as the only band that truly gets Britain in 2014, before the weekend peaks with the ever-mighty The Fall, currently going through something of a purple patch following last year's one-two punch of the sharp, scrappy Re-Mit and the magnificently abrasive The Remainderer.
Now playing with a two-drummer line-up, they pack a mighty punch for their first three songs - and with Mark E Smith on his best behaviour no less - before the storm forces a break in the set. Not that this actually stops the band, who delightfully keep going sans PA until they finally find someone brave enough to drag MES off. After a half-hour interval, they get granted some extra time to play, and MES and his gang obligingly deliver the goods. Their covers of Mr Pharmacist and White Lightning keep the energy up, before some splendidly weird new material - a crazed rant called Facebook Troll, and a mind-warping performance piece involving MES giving some of his band members scripts and dialogue sheets to read through over a final punk thrash to demonstrate The Fall once again as less a band and more the most long-running, inscrutable
and successful act of performance art ever attempted (their new second drummer doing so in his finest faux-MES even) - proves once and for all that there is nothing in this world that can stop Mark E Smith and his band in full flow, not even a hurricane. Even in a festival full of new acts, this grizzled veteran still provides a skewed vision unlike anything else. Bertha 0 - The Fall 1.