Douze Points! A Brief Guide to Eurovision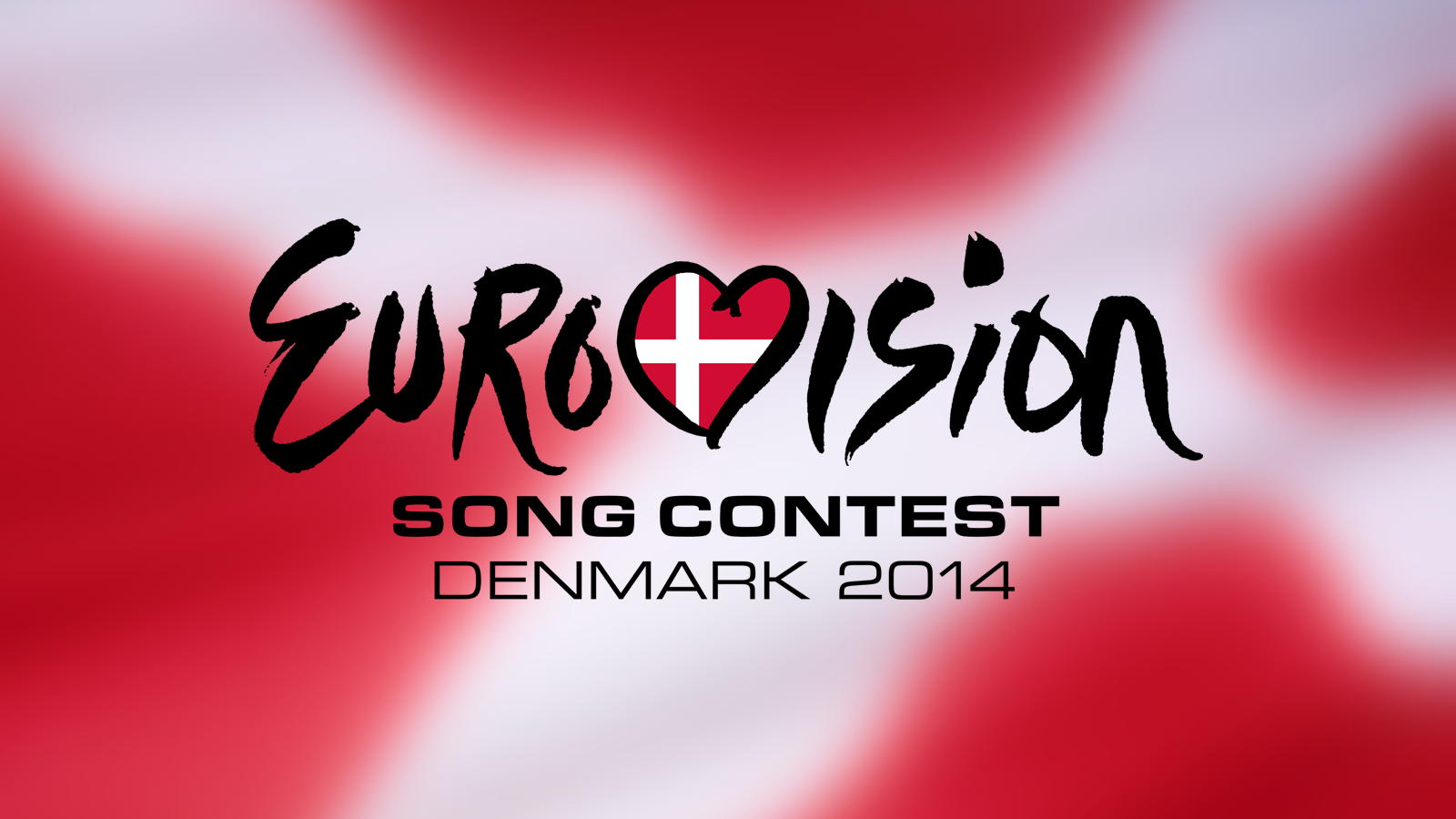 This is their happening, and it freaks me out.
Note: this is an expanded and re-edited version of a Eurovision piece from 2013 - sadly, I've not had the time to write the full new piece I had been planning. I trust though that this will be enough to get you in the mood...
It's the most wonderful time of the year! No, it's not Christmas: this is better. It's the return of the largest, most lavish and most bizarre musical event there is, the Eurovision Song Contest. Returning for the fifrty-ninth contest with Denmark hosting, the event now spans two semi-finals as well as the main final, giving even more bang for your Eurovision buck. To many bystanders, Eurovision can just be a big cheesy, camp mess...and even as a fan of the whole thing, it's hard not to deny that that's not the case. But for me, it's the combination of the immense scale of the event, the wonderful enthusiasm that buoys it along, the mixture of the surprising and the comically inevitable that makes up the voting system and the many, many undeniably surreal and delightful sights and sounds it's thrown up over the years that make it such an enduring joy.

As ever, there's a whole range of the wonderful and the woeful in this year's final: the creepy, Rik-Waller-meets-Norman Bates Beligan entry may thankfully have bit the dust early on, but there's still a Ukranians in hamster wheel, an irrepressable Icelandic power-pop band and an Armenian comedian with the surname MP3 to look forward to. Interestingly, this year finds us actually putting forward a reasonable entry for the first time in ages. Having thankfully ditched the suicidal golden oldies approach of previous years (these golden oldies being...Englebert Humperdick and Bonnie Tyler. Think you might have spotted a problem here? Well done: you're officially brighter than the BBC berks picking the entries), our hopes lie in the previously unknown Molly, whose dance-pop anthem Children of the Universe at least sounds like something that would exist in the pop charts of the 2014. I still wouldn't expect glory - that "power to the people" refrain gets hugely annoying about half a second in - but it's certainly a step in the right direction.

Before this year's final though, here's some of my favourites from previous years, ranging from the good and the bad to the frankly incomprehensible. This isn't hip, this isn't irony: this is EUROVISION.
15) Dustin The Turkey - Irelande Douze Pointe
To start off proceedings, here's one of the most infamous entries of recent years. After years of dominance with various Celtic-flavoured ballads in the nineties, Ireland's Eurovision pedigree slipped after the turn of the century. By the time of the 2008 competition, Ireland resorted to self-parody, with delightfully abrasive results. A comedy staple in Ireland but hitherto unknown elsewhere, Dustin The Turkey was a flippant and sarcastically blatant appeal for votes (which we'll see more of later) that included a mock-Celtic opening with Dustin intoning "Europe, where did it all go wrong?" The mix of hi-NRG beats, piss-taking lyrics and the resolutely melody-defying voice of Dustin himself resulted in a hugely unpopular entry - just check out the mass booing when the track ends! - but it's still a hilarious footnote in Eurovision history that, a decade after the fact, suggested that
Father Ted
was onto something with the joke
that Ireland really didn't want to host it again
.
14) Sebastien Tellier - Divine
After that grating entry, here's a Eurovision contender that really ought to have taken it by storm. Sebastien Tellier was already well-known globally for his sophisticated dance-pop, but in the year of Dustin he provided the blissful yin to Ireland's self-immolating yang with this wonderful track. Really, this one ticks so many Eurovision boxes it's not true: there's no shortage of gimmicks (the golf-cart entrance and the bearded backing vocalists!), a singer with a suitably quirky and distinctive stage presence, and most importantly, a bloody cracking song that throws him some added Beach Boys harmonies into his standard lounge-pop stance to conjure up seemingly irresistable. That Europe somehow avoided Tellier's charms, leaving it languishing at a lowly nineteenth place, just proves that the public really does get it wrong sometimes.
13) Rambo Amadeus - Euro Neuro
Officially, the Eurovision Song Contest is not meant to be political. Unofficially, that's the biggest load of cobblers conceivable. The politics though does't normally leak into the songs...with this track standing out as an obvious, glaring example. The wonderfully named Rambo Amadeus
was Montenegro's entry back in 2012, just when the Eurozone crisis was reaching its most desperate, so he respondedwith a cheeky (and actually pretty catchy) bit of semi-rap that also made the most of some cheap and cheerful staging. Inevitably, this one crashed out at the semi-final stage, but regardless, this is an entry worthy of memory.
12) Anouk - Birds
Last year's competition threw up some great entries - Greek ska-punks
Koza Mostra & Agathonas Iakovidis charmed absolutely everyone with the vivacious Alcohol Is Free - but the surprising stand-out for this viewer was Anouk for The Netherlands. Where most Euro-ballads go straight for the Disney saccharine, this surprising slow-burner is instead as close as the contest is ever likely to get to the sound of early Scott Walker. The arrangement is grand without becoming obvious or over-stuffed, and Anouk plays things close to her chest. It's a dramatic yet intimate piece that, if anything, suffered from being too curious and slow-burning for the modern Eurovision contest. It is, however, a fantastic song, and one well worth revisiting.
11) Jahn Teigen - Mil Etter Mil
If we're discussing Eurovision's most weird and wonderful, it was only a matter of time before we stumbled on one of the contest's greatest traditions: the ignoble fate of the nil point entry. For your listening and viewing entertainment then, here's the very first failure of failiures, Norway's Jahn Teigen with Mil Etter Mil back in 1978. It might start off as fairly standard, unimpressive orchestral shlager gibberish, but just wait for the halfway mark to see the triumphantly inappropriate histronics that helped Jahn Teigen seal his place in Eurovision history.
10) Telex - Euro-Vision
Here's another blast from the past for you, with Belgium's entry from 1980, Euro-Vision by Telex. This was another one that fizzled out when the figures came in, but this time, it was an undeserved fate. Although it might still be a slightly cheesy effort, Telex's efforts to bring current musical trends into the contest made them far ahead of the time. Kraftwerk and their synth-pop offspring might have taken Europe by storm by this point, but the Eurovision just wasn't ready for an electronic invasion just yet. It's a shame, as it's an incredibly charming effort whose novelty and catchy chorus should have resulted in a far better outcome for Belgium. Still, click on the link below, and pay respect to the pioneers who got scalped.
9) Olsen Brothers - Fly On The Wings Of Love
We've had a lot of disastrous moments so far, so it's high time we celebrate a Euro-winner, and for that there's few finer that this incredibly popular victor from the 2000 contest. Denmark's Olsen Brothers might not have done anything hugely shocking for their entry - a little bit of Auto-Tune aside, it's as straight-up and gimmick-free as the contest gets. The reason for the song's success though is a little simpler: it's just bloody lovely. There's a great melody that plays like a straighter version of This Must Be The Place, and a heartwarming lyric of love and devotion on the joys of monogamy and growing old. It's a piece entirely without cynicism or snark, and it'll be in your head for days after you hear it. A class act, and one of the all-time great winners.
8) France Gall - Poupée De Cire, Poupée De Son
Serge Gainsbourg was a man behind many a pop masterpiece in the 1960s and '70s, but did you know he'd also tasted Eurovision success? Well, you do now. As the songwriter behind Luxembourg's winning 1965 entry, he put together a typically stylish and sweeping piece of orchestral pop that might have been unfairly neglected in Gainsbourg's canon just due to its Eurovision association. With a lyric that explores the tensions inherent in bubblegum pop, then sold magnificently by France Gall, it's one of the classic winners, and one that's been unfairly neglected in common Eurovision memory.
7) Lordi - Hard Rock Hallelujah
Time to jump back into more recent Eurovision moments now, with arguably the most shocking victor in the contest's entire history. Yes, in 2006, hard rock came, saw and conquered in Athens as Finnish rockers Lordi did their country proud and took the prize. While the crunching guitars and rough vocals might not be your standard Euro-fodder, there's still a big hooky song underlying the whole thing - and hell, between the monster costumes, the fireworks and the fact that they're a hard rock band at sodding Eurovision, they sure as hell had the gimmick factor all sewn up. Terry Wogan might have been perplexed, but looking back, it's still a very worthy entry into the hall of Eurovision winners.
6) LT United - We Are The Winners
That same year though, we had an even cheekier entry from Lithuania that made Lordi seem positively sane and sober. Part football chant and part surrealist prank, the comedy troupe LT United's astonishingly arrogant claim to be the winners of the contest, imploring the viewers of Europe to "Vote! Vote! Vote for the winners!" over a synth blast last heard in mid-'80s Van Halen, it's one of the rare comedy Eurovision entries to transcend any national barriers to slap a great big grin on the face of the continent. Although it may not have won, it still came in at a rather respectable sixth - maybe more countries need to think about hiring bald men to have dance-based freak-outs.
5) Verka Serduchka - Dancing Lasha Tumbai
Oh, but it gets stranger and stranger on our countdown. In 2007, Ukraine decided to pin their hopes on a portly drag artist known as Verka Serduchka who put on a truly unforgettable show. The music itself is an impressively full-on slab of disco-folk, but the sight of Verka in a silver sequin dress with a huge Soviet star on top, running around and slapping her backing vocalists on the arse proved unforgettable. Factor in a lyric that sounds suspiciously like "I want to see / Russia goodbye", and you've got yourself a perfect Eurovision storm. (Those of you following the history of the current troubles in the Ukraine: don't overlook the Eurovision effect.) And just to top off an already impressive entry, Verka managed to get all the way to second place with this one.
4) Buranovskie Babushki - Party For Everyone
Unsurprisingly, Russia paid no notice of Ukraine's invitation to remove themselves from proceedings, and to make us all thankful for staying the course, in 2012 they put forward this cheerily eccentric entry. Buranovskie Babushki, which translates as The Grannies from Buranovskie, were plucked from obscurity after winning the Russian song selection, and thrust onto the world stage with this demented slab of Balkan dance that even featured the grannies baking some biscuits in an on-stage biscuits. Proof, if needed, that you can never write off Eurovision - there's always going to be at least one sense-defying entry every year.
3) Lena - Taken By A Stranger
The lot of the returning victor is rarely a happy one: unless they manage the near-impossible feat of bottling lightning a second time, anything else will be a disappointment. When Germany's victor in 2010 Lena returned to try and retain her crown in 2011, one could have expected a tepid re-run of the oddball pop of her previous hit Satellite. What we got though was a wonderful surprise: a piece of stylish and downbeat pop that comes on like Lykke Li covering The Love Cats. It may not have given Lena another taste of glory, but it's one of the finest songs to come out of the contest in recent years. A real underrated gem.
2) ABBA - Waterloo
Also known as, "the one Eurovision hit that everyone remembers." Contrary to popular opinion, this wasn't quite the career maker that many believe - the song became a huge European hit, true, but subsequent singles made little impact, and they seemed fated to be little more than curiosities until the awe-inspiring pop architecture of the melancholy of S.O.S. made the public at large the stars that were in their presence. Waterloo was, is, and always shall be a great, fizzy burst of glam-rock joy, and it's hard to imagine that anything else the Eurovision throws up could be this potent - or provide the prelude to one of the most remarkable runs in pop history.
1) Guido Horn - Guido Hat Euch Lieb
To round out this run-through though, here's the track that, as a young and impressionable child, made a lifetime Eurovision devotee out of me. In 1998, Germany threw all restraint and sense out of the window for one of the most astonishing acts of full-blast eccentricity to ever hit a mass audience. Guido Horn has it all: while his backing band hit out an initially smooth but eventually raucous bit of funk-rock, he takes control of the competition with his remarkable combination of long, balding hair, eye-melting clothing, cowbell solos and scaffold climbing - it's the joyful, heart-warming sight of someone using their one chance at global success and popularity and using it to play the silly bugger to delirious effect. Take it away, Guido!
There's plenty of great and weird entries that I haven't mentioned in this countdown - Iceland's hugely controversial 2006 entry,
complete with "golden shower"
, the time
Greece were represented by the Borg
, the did-they-just-say-that?
Trackshittaz
performance, Jedward being irrepressible in
2011
and
2012
, and of course, the disaster that was
Jemini
- but then that's all the better for you to discover. Hopefully though, you're now in the right mindset to welcome the unpredictable, ungainly but glorious delight that is the Eurovision Song Contest into your life. And remember: vote, vote, vote for the winners!