Neneh Cherry - Blank Project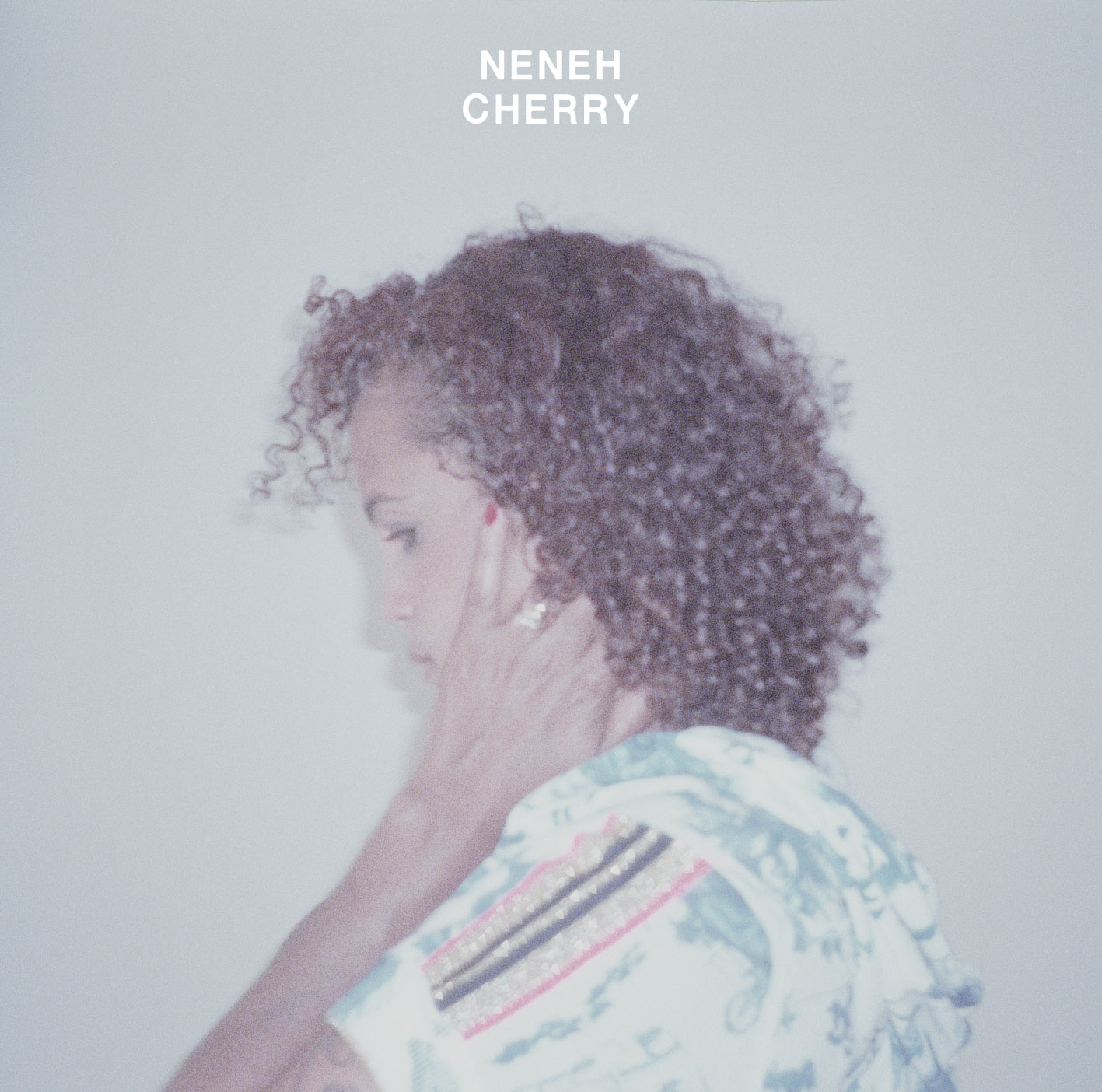 Why come back if you never went away?
We do not live in an age of mystery. We have become terminally incapable of accepting anything that is not immediately visible or obvious, that cannot be explained away in an instant. Having been treated as children by our politicians, our media and our financial better-offs for so long, perhaps we have finally accepted this as fact- the imagination is not to be suspended, because collectively we've proven that we have none. Because there is precious little out there that does not escape the clutches of the informitariat, be it by the long-lens of the paparazzi or the D.I.Y big brother of Twitter and Reddit creepers (what Stewart Lee recently, with terrifying accuracy, dubbed "
a Stasi for the Angry Birds generation
"). You wiill always be traceable and on the grid is the message that this generation receives, and it is one it complies with willingly. I do not and cannot claim to be any different myself: every time I try and promote a new post, or talk about current affairs or my life or anything else online, I'm adding to rather than subtracting from the problem. But if social media is to prove more than a passing technological moment, surely some kind of playground rules need to be established. If we are to live and enjoy life, we need space and sanctuary to be ourselves.
What, you want me to write about music? Well then. The curse of constant surveillance hasn't left the arts alone: in fact, the music indsutry presents an ineresting microcosm of this trend. Of course, there's plenty of great things about artists coming back from the cold: the re-discovery and return to music of Vashti Bunyan, My Bloody Valentine issuing new material, Jandek energing from seclusion for remarkable one-off performances, the likes of William Onyeabor and R Stevie Moore finally receiving some long ovedue attention...yes, of course this is all welcome. It's a very different thing though, having an artist return with something new to offer or having their older work re-appraised, than the cycle of constant news and desire for constant gratification of this present moment. The modern musician is expected to be present and on tap at all times, always performing, always making the news, always out there to be retweeted or mis-quoted or clipped into gif form or turned into another online strawman or otherwise abused. (And then people wonder why they're not churning records out like it's the '60s anymore). Thanks to the slow-motion collapse of the music industry and the impatience of listeners, the only figures out there given the kind of space and time to create and explore that they needs like a Kate Bush or a Scott Walker are...well, Kate Bush and Scott Walker really.
Someone who does understand the virtue of patience though is Neneh Cherry. Having performed and collaborated with several bands previously, her solo career erupted in dramatic style with the success of her single Buffalo Stance in 1988 (made infamous by her
charismatic apperance on Top of the Pops
whilst pregnant). Flitting between dance, hip-hop, pop, rock and R&B with ease, she proved an early harbinger of what would eventually be termed trip-hop (with 3D and Mushroom of Massive Attack both featuring on her debut album
Raw Like Sushi
, proceeds of which Cherry used to help fund the fledgling band) whilst presenting a personal and confident lyrical message. Following the release of her 1996 album
Man
, the story goes that - until the last couple of years, of course - Cherry vanished from sight. Which to me seems a slightly oddly way of summarising a period of time that still took in a host of collaborations including work with Pulp, Gorillaz, Youssou N'Dour and RocketNumberNine amongst many others, a radio series, a television cooking show, two albums with the band CirKus (whose line-up included her husband Cameron McVey and her daughter Tyson) and live work, alongside the general business of family life, friendships, living between countries and so on.
As with the sabbatical years of other musicians (especially female musicians) before and after her, Cherry's decision to absent herself from the solo cycle of album-tour-wash-rinse-repeat was treated as a sign of a spent creative force or of a recluse - explanations of which are quite clearly nonsense. The clueless media only seemed to cotton on to her continued work with the 2012 release of her superb collaborative album with powerful jazz trio The Thing, the obviously-titled The Cherry Thing. In of itself, it deserved all of the attention that came its way, the gloriously inventive and chaotic re-inventions that The Thing specialise in given a new melodic framing and precision as Cherry's vocal seems to dance and swing vividly alongside but always with rather than above the band. That she received full co-billing with The Thing however seemed to be enough for an official Neneh Is Back media blitz, nevermind that this was about as far removed from her early solo work as she had gone to date, or that she'd not exactly kept quiet in the years following Man anyway. Now that she was Back though, the need for a 'real' Comeback was invented, whatever that was supposed to consist of. When was she just going to knuckle down and give us something with just her name on it?
Well, here we are in February 2014 with the fourth 'solo' Neneh Cherry album, Blank Project. Produced by Kieran Hebden of Four Tet fame, it's a record that succeds in, as with much of Cherry's post-Man work, synthesising the influence of collaborators and of current musical trends but still coming up wih something individual that stands apart from its influences - including, in this case, those three early solo albums. Across the Water swiftly sets out the album's stall: a strident drum pattern and little else provides the miminal backdrop which Cherry colours in. The lyrics deal with coming to New York and with the death of her mother, let while the sadness is let in, it's never allowed to dominate a track that ultimately focuses on remaining alive and creating, nurturing, in both an artistic and familial sense. Throughout Blank Project, Cherry analyses her position as a link between generations, between her mother and her daughters, and concludes that the only way to honour these ties is to live in the present tense, and to make the most of it. It's this attitude, embodied in the lyrics, both confessional and teasing, in the minimal backing provided by RocketNumberNine and the pristine, hands-off Hebden production, that makes Blank Project such a sucess. Joy and tension are allowed to co-exist as they naturally do, and the groove and imperfect energy of a fresh take (much of this album was recorded in just two or three takes, with Everything and 422 arriving on the first take) takes dominance over endless tweaking.

It's in this way that Blank Project so effectively side-steps the notion of the Comeback. The austerity of this record's sound is removed from her early solo work, certainly, but it's presented in such a matter-of-fact way that it just feels like the latest installment in some long-running session that the world has only just remembered to tune into. There's no grand statement to be made here, because it isn't needed - the fruit of five days in a Stockholm studio is message enough. Even the song most at danger to being turned into an event, the Robyn-featuring Out of the Black, avoids such a weight easily. Listening to the song feels like dropping in on the private partying and celebration of two long-standing friends, the pair trading off lines over one of the set's most groove-driven pieces on another song that acknowledges darkness and mourning but voices a triumphant rising above which the listener is invited to share - "I just want you to want it too", the pair coo with the deepest confidance and camaraderie. This sense of untiy runs throughout the album, so that even the fuzzy bass stomp of the title track which concerns itself with the "papercut regrets" of arguing lovers, resolves itself in a declaration of the deep power and beauty of their relationship.

The confidence of Buffalo Stance is clear and present throughout Blank Project, but instead of a deliberate and considered performance, here it comes as the natural assurance of a mature adult reflecting back on the difficulties of their life but always remembering how they got over. Cherry's voice too has taken on a greater gravity with age, but she remains able to jump between the soaring figures of Naked, the half-rapped delivery of Cynical and Across the Water and, every now and then, a hint of the teenager who found her voice singing along to Xray Spex in her room. With this album, we get a clear vision of an adult pop where adult pop doesn't mean watered down or cleansed of passion, but just music that deals with the emotions and progressions of adult life. This is a record free of grand statements from an artist that remains outside the information overload of the modern day, and instead it is an effortlessly contemporary and honest collection that is just the next enthralling insight into the life and work of a magnetic and talented performed.